Hi guys!
Thanks for welcoming on this wonderful board.
My name's Emmanuel, I'm 33 years old, work as a paramedic, passionate about guitars and music in general!
I discovered TFK in 1996 during a holiday in the US, I went into a record store specialized in Prog, and the clerk was playing "
Retropolis
" super loud, the album had just been released!
I was so impressed by what I had heard, that I bought the only copy left in the shop.
This CD is among my top 10 of all greatest records of all time, I've listened to it literally thousands of times, and always took extra care not to damage it.
It's a trip!
Back then I was 16 years old (a teenager), and Prog meant everything to me, I was a dreamer, a shy kid who was fond of sci-fi, comic books, and electric guitars.
I had listened to classic YES and Genesis albums before that, so I wasn't unprepared for TFK's music.
But Retropolis was so mind-blowing that I even wrote Foxtrot Records to congratulate them for this outstanding piece of art, asking if they had any fanclub going on and if I could be on their mailing list (if such a thing existed).
It was the one and only time in my life that I ever wrote to an artist I admired. I didn't have a computer much less an internet access back then, so it really meant something when you took time to write a letter, use your best handwriting, put a stamp on the enveloppe and drop it at the post office.
I didn't really expect an answer to be honnest.
Well guess what?
I was flabbergasted when 2 weeks later a big envolppe from Foxtrot came in the mail with my name on it!
Wow, the guys had taken the time to adress my question!
Roine Stolt himself
had written me back!!! He thanked me for my message and even sent me a signed copy of "The Flower King"!
Such generosity touched my heart at the deepest level.
Holy cow, it felt so good, I thought I was in heaven.
The pleasure & exitement I got from his response was immense and made me a life-long fan.
I'll always treasure the memory.
Here is the letter he sent back (which I framed) with the signed CD next to it: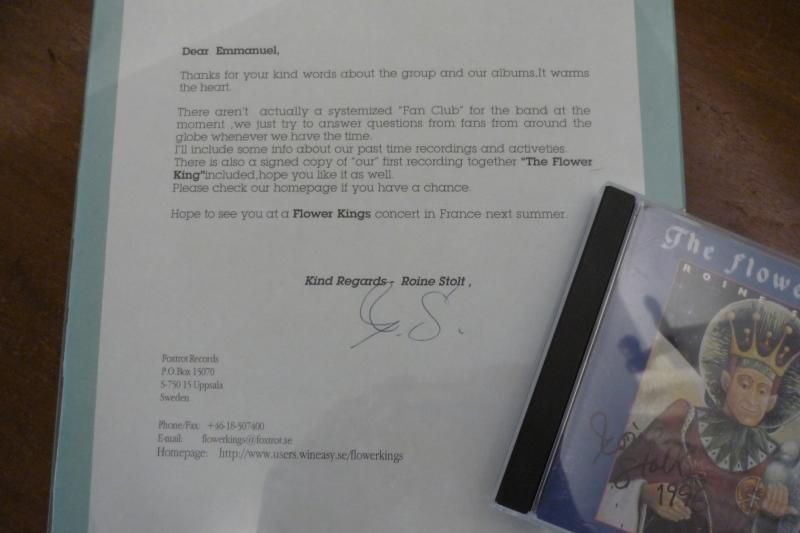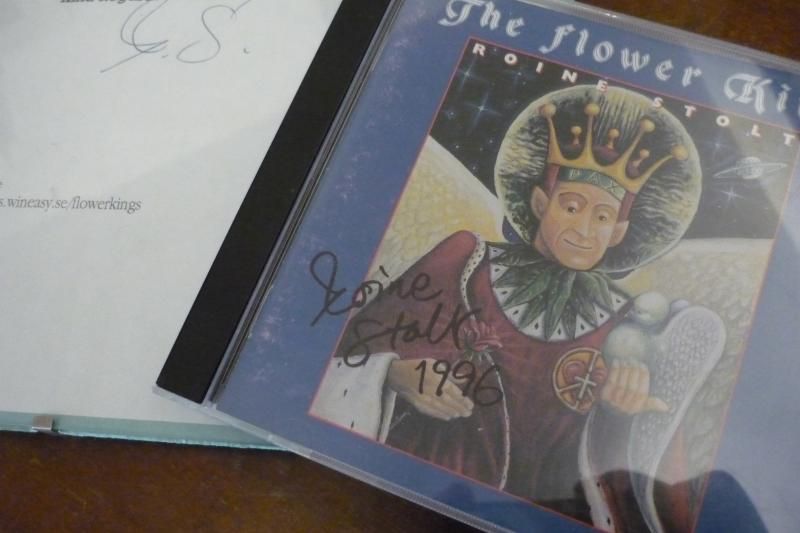 I did have the chance to watch TFK in concert twice after that. Loved every minute of it.
Now, my only regret is that there never was any
vinyl edition of retropolis
, I'd be willing to pay premium for it if it was ever released.
Thanks and see you on the board!
Emmanuel