Max Power wrote:Thanks wowie,

I bought Mulholland Drive Recently and I had a huge fight over it with my GF. Especially the lesbian scenes bothered her and the fact that the movie would just be difficult for the sake of being difficult.

Nevertheless I enjoyed it very much

Sorry for the drama(rama), whenever I'll see it again I'll try to watch it with you instead
what exactly do you mean with "bothered"?
well, i just can guarantee you that this drama is not unusual.
Specially women have their problem with this movie - maybe because its a male director.
I think this film has a story, a very psychologic story. Extremely surreal.
there is not much hi-def surreal art in cinema.
And this movie is a masterpiece of surreal art!!
And suspense, oh my god, this movie is pure suspense!!
So first of all, the production of this movie and also the themes and the art of interpretation has a lot of CLASS!!
This class is not easy to see, specially if you dont know that much about movies.
DONT MISS THE "MAKING OF" on the dvd, its awesome!!
Usually i dont look "making of's" but this one is shining bright
loosely about the story:
I think its about a girl who is going to Hollywood to live her dream of being an actor and fulfill her deepest wishes.
The b-story is about the director, some kind of satire about Hollywood.
The c-story is loose art.
So every scene has a unique meaning and must not contribute to A or B. But all can share some things.
The storytelling technic is revolutionary, and the ingredients who were mixed there and who tell about the nightmares if your dreams are not fulfilled and the increase of your yearning, fear and anger.
For some, the dreams are the only world to escape the nightmare reality.
And when your dreams also turn into nightmares, its like death, suicide.
This movie is full of psychological and sociological symbols and anlaogys. Extremely clever!
The acting is some of the best i ever saw!!
There are amazingly absurd and funny scenes in there!!
The atmosphere as i said is extremely suspense, mystery neo-noir crime like.
The shooting and screenplay is so hi-class and at the same time disturbing.
The music is just magnificent.
i guess there are some more things which i like pretty much ...
So this movie is a true journey, a journey into the psychologic/sociologic/cultural world of ourselfes.
It helps to understand the human drives to produce certain roles and actings, pictures and thoughts!!
Its self-reflecting, experimental and at the same time coherent tale.
Some see it, LINK IT, others wont. Our perspectives and minds are often different.
(In relationships its always important to tolerate the differences and make it function, so dont argument with her that much
)
Very important for Lynchian art, or for many other things, you dont have to understand the whole, you even dont have to understand anything,
just look for some good things and maybe you can take it with you and implement it in the rest of your life.
Every single good step could be good for the whole.
Of course, there are always some people who see more in some things.
So the most important stuff is still to feel good. To have a nice time.
Revolution has his prize and we are not ready to pay all prizes
Being different/alternative is sometimes the only way, and mostly a necessary thing, to make IT better!!!
Prog people knew about that
just watched the (Stieg Larsson) Millenium trilogy
Pretty nice
8.5/10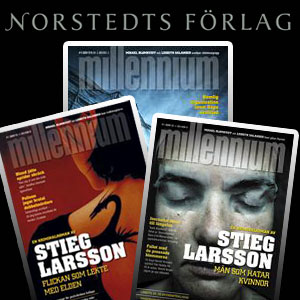 Then i saw DONT LOOK BACK
Marceau/Bellucci are so .... yummy
fim was not that hillarious but nice idea. Production is fine. And the splitted/transformed faces are great to see over that long time period.
7.8/10
After Hours
this is some kind of genius.
As many films use the same storytelling and absurd style today, this movie was ahead of its time i think.
8/10
Solitary Man
Michael Douglas in a coming in age drama. It was rather nice to see him on screen again. Long time no see.
Im still a bit confused about this flick. The story/role is really not new but somehow it worked.
Some things are kind of predictable but the movie is fast and with lots of corners.
The end is even brilliant.
so ... hmmm
7.5/10
Outlander
really watchable.
i wouldnt go under the 6.5. So i stay with a 6.8.
Imdb is 6.9 i think.
Production is really good.
good for some light entertainment under friends.
keep exploring!